Stressful day at work? The best way to let loose is by visiting the bar with a couple of pals! An ice-cold beer is just what you need to destress and pairing it with some classic bar snacks like chicken wings makes the perfect combo. Glitz has all the hottest bars in Singapore listed right here so grab your friends and have a chill night out at these gorgeous bars.
30 Best Bars in Singapore
1. Alleybar
Alleybar needs no introduction as it has been standing for over 20 years. Offering both local and international booze, Matteo Arrigoni fronts as he spices up the drinks menu. Try out some drinks such as the iconic national cocktail, The Invisible Sling. Or, dive into local flavours with the Rickshaw Redemption Sazerac.
2. Origin Bar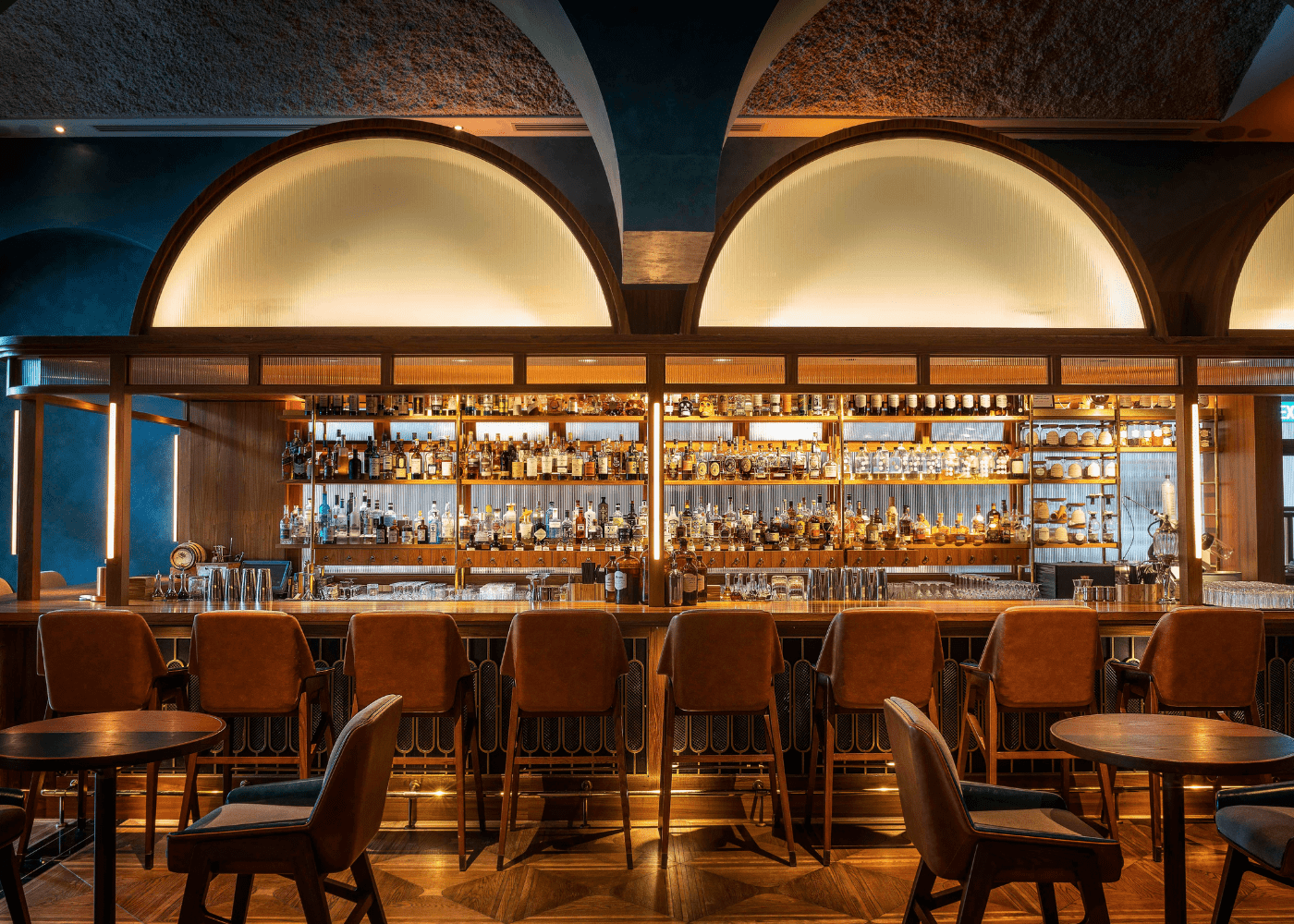 Be prepared to be amazed by luxury as you step into the Origin Bar. Get schooled on the history of Singapore at the best bar. Most of the drinks on their menu pays homage to popular local scenes – Boat Quay, Orchard Road and Chinatown. Take a sip of Jammu or Urban Jungle, and you'll be transported to the past of Singapore.
3. (Formerly The Old Man) Papa Doble
Formerly known as The Old Man, the bar has renamed its bar to Papa Doble! As one of the best bars in Singapore, The Old Man originated from Hong King and is inspired by Ernest Hemingway's novel. Serving a wide variety of drinks, enjoy different flavours from crowd favourites to timeless creations. Try the Winner Take Nothing and The Torrents of Spring.
4. No Sleep Club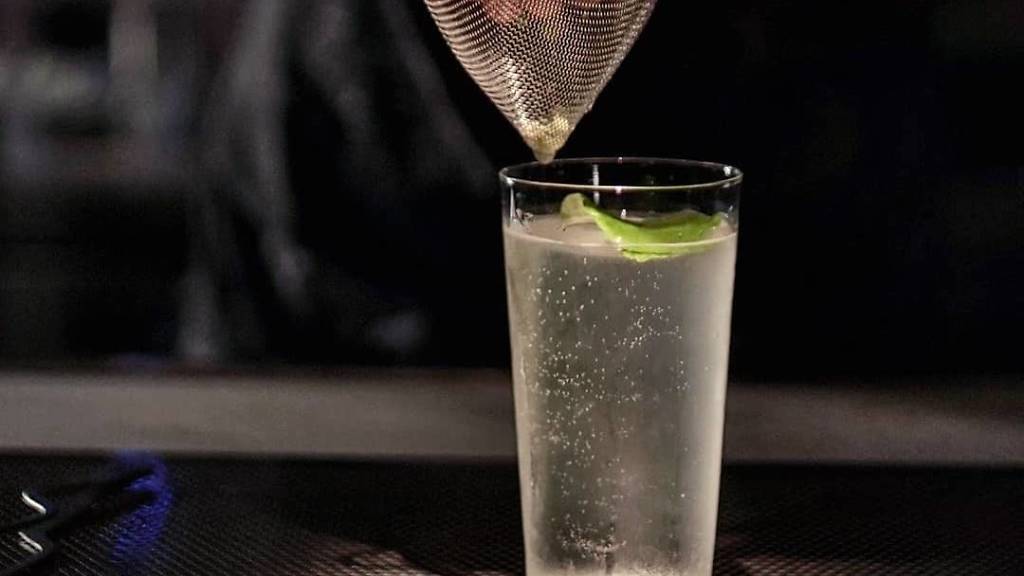 Take a trip back to Keong Saik enclave with a visit to the No Sleep Club. Is it a restaurant? A cafe? A bar? It's all but not at the same time! One of the best bars in Singapore that is perfect for all the night owls lurking in the dark. Gather with friends and check out one of their signatures, Hay + Apples, which is simply amazing.
5. Bar Stories
As one of the first cocktail bars to open its doors in Singapore, Bar Stories is definitely considered one of the best bars. But, you'll have to keep an eye out for this bar or you'll miss it in a blink of an eye. Surprise, there is also no menu at this bar! All of their drinks are specially made just for you. Their presentation on cocktails are absolutely stunning so, make sure you post it on the gram!
6. The Other Room
Fany a round of hide and seek? Try seeking out The Other Room as it is truly a hidden speakeasy in Singapore. This bar is said to be a "drinking house for the discerning" and offers carefully crafted cocktails. All of which, pays homage to all the classic drinks you love, with a contemporary twist.
7. Flow Bar
Go with the Flow at the most atas bar in Singapore. Located in the heart of Duxton, Flow Bar is a collaboration between award-winning mixologist Ricky Paiva and 1-Michelin-star Restaurant JAG. Sitting on the second floor, atop the restaurant, it's no wonder it is the best bar to visit in Singapore.
8. The Elephant Room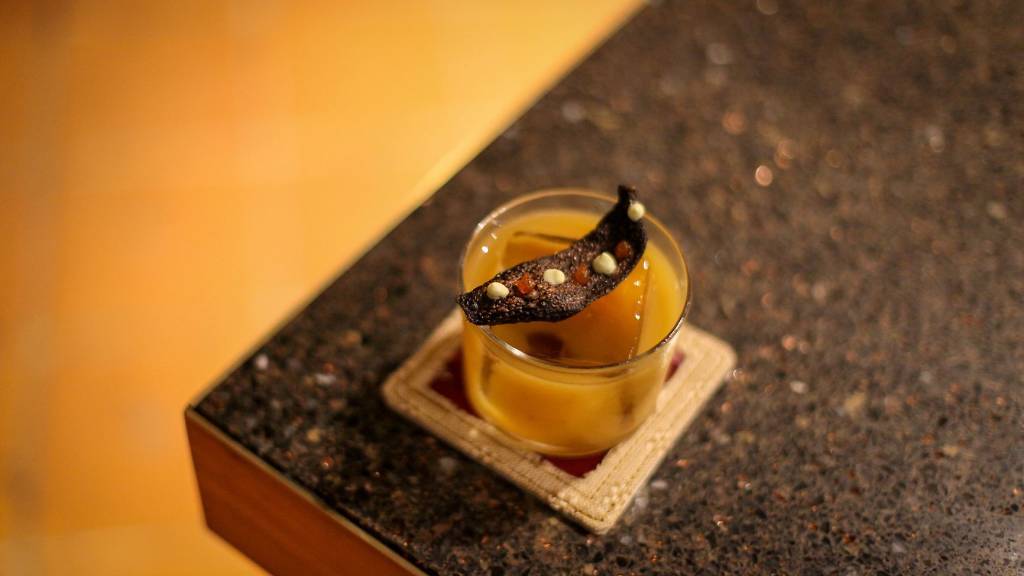 Drop by The Elephant Room and discover all the hidden stories of Little India and Singapore! All of the drinks being concocted here are inspired by all the history, sounds and sights of Little India. Definitely the best bar in Singapore to check out this weekend!
9. The Whiskey Library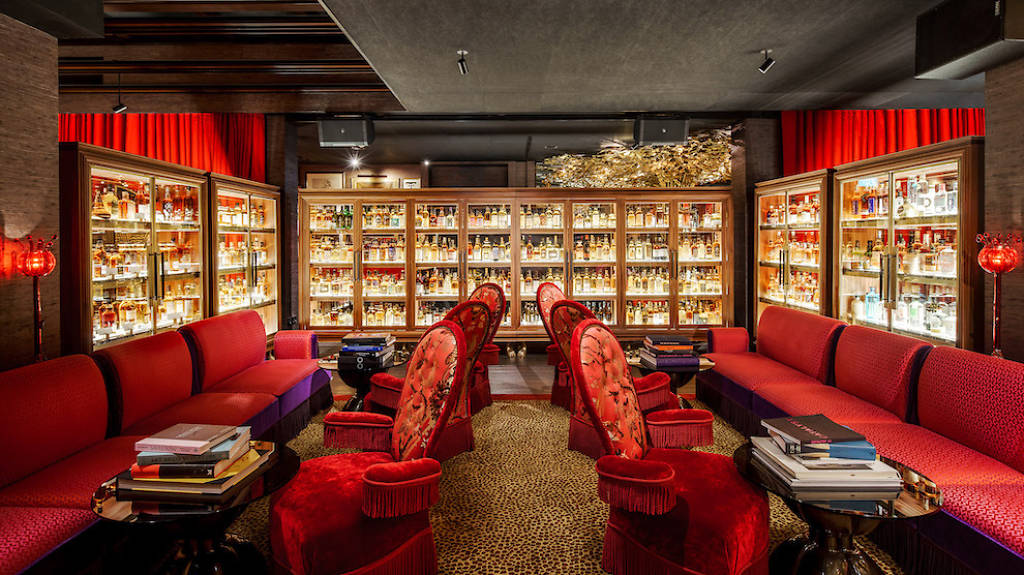 Are you a book lover? Maybe you'll love The Whiskey Library even more! It has an enviable collection of over a thousand bottles. Ranging from award-winnings to super rare beauties. Definitely worth a visit as the best bar in Singapore. Be transported to the world of old money rich and enjoy the night as a Crazy Rich Asian! Furthermore, those who are real whiskey fanatics can check out The Whiskey Library's exclusive membership program. Giving you access to a huge load of benefits.
10. Jigger and Pony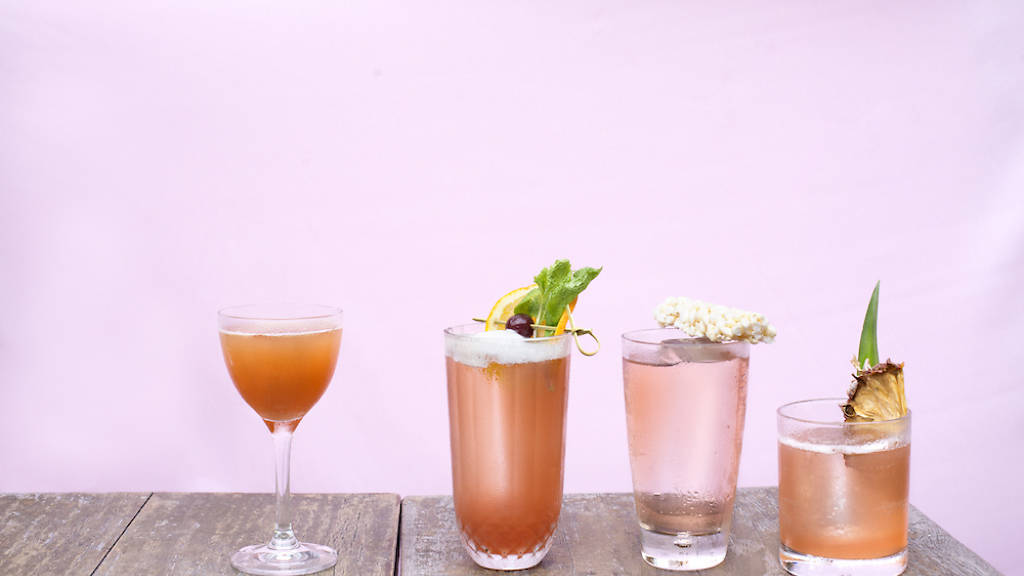 One of Singapore's best bars to visit is Jigger and Pony. Why? It is one of the OG cocktail bars in Singapore! Furthermore, it's also been Asia's favourite! Having the best, cocktail menu, Jigger and Pony is beautifully modelled after Monocle. A true luxury to see, it even incorporates a few Asian twists for a surprise.
11. Junior The Pocket Bar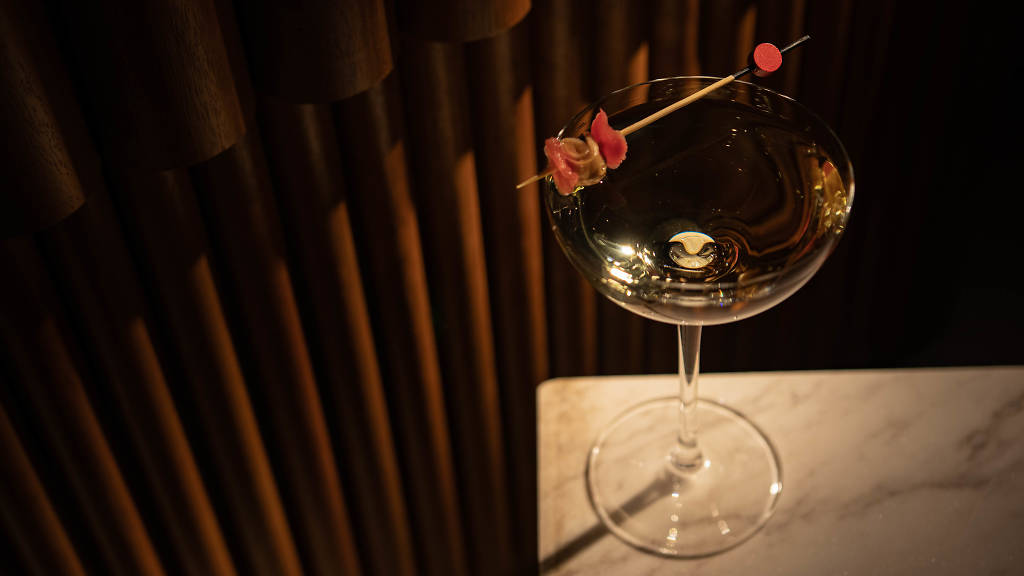 If you are one to want change every few weeks, Junior The Pocket Bar is the best bar to visit! This bar has a unique concept of switching up its cocktail concepts every few months. It's a great way to try out different cocktails without ever getting bored! Before, they had a showcase of mezcal and tequila, then they highlighted New Orleans.
12. Laut
Maybe you don't like the beach, but Laut is a bar and restaurant that will surely delight you. Located at Stanley Street, they celebrate the ingredients and culture of Southeast Asia. Whether it's the food or the drinks, Laut serves it up and doesn't disappoint.
13. MoboMoga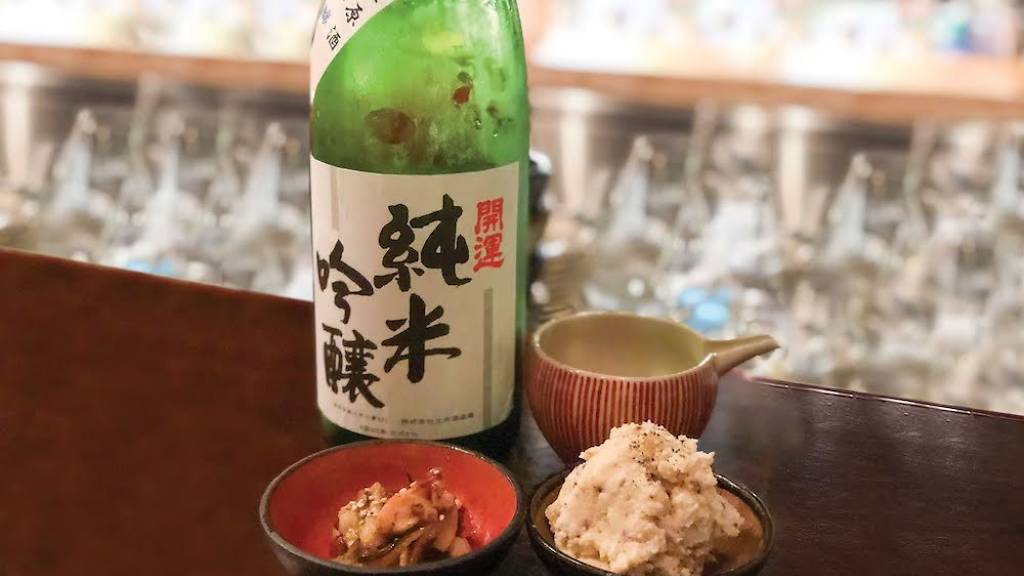 Sake lovers! MoboMoga is your hangout spot as it transports you to a small bar in Japan. With a mischievous personality, MoboMoga is hidden behind a small arched panel. Small and cosy, the U-shaped bar only houses up to 20 people. Although it's a tight squeeze, it is perfect for a late-night me-time drink. Just let the bar manager know what you want. Whether it be rich, sweet, smooth or light sake, he'll give it to you.
14. Rebel Rebel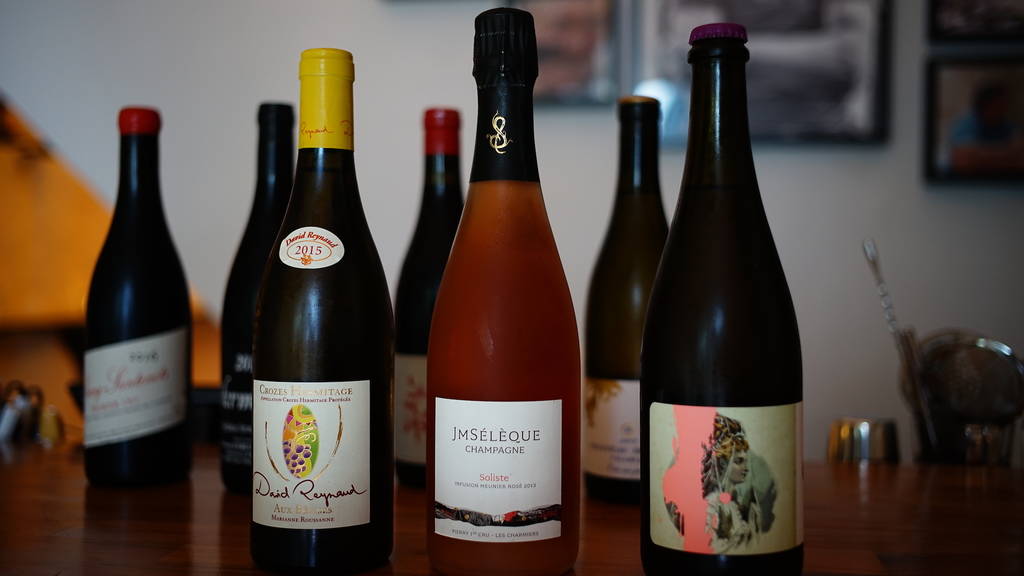 For all the rebels out there, Rebel Rebel is where the party is at. It is a wine bar that is a comfortable and cheery bar to visit. Flop onto their oversized armchair and ask for recommendations from them! It definitely has a wide selection of wines from below $100, to $200 and some rarities to choose from.
15. Madame Fan Bar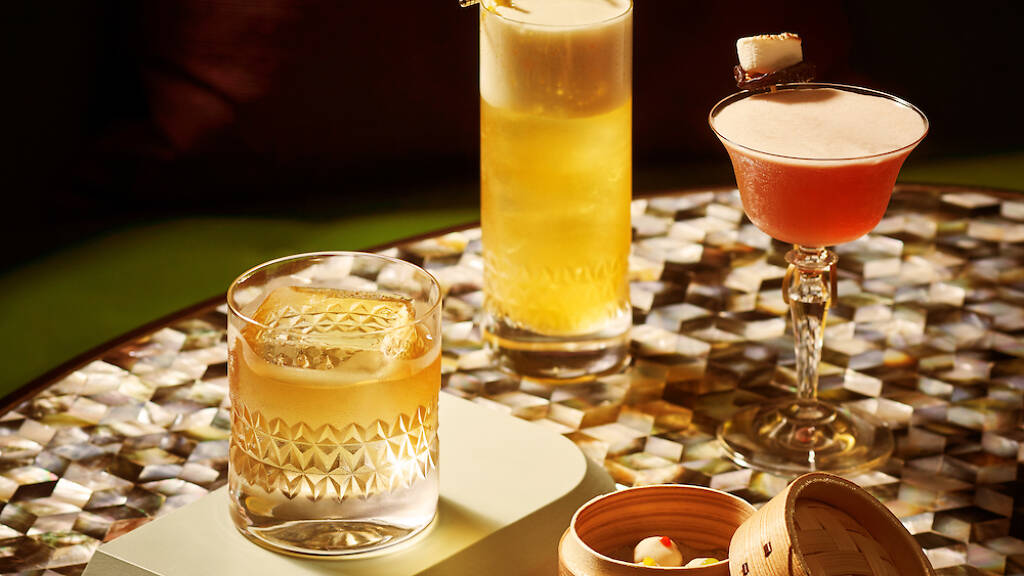 Get intimate at Madame Fan Bar, a small bar in Singapore that houses up to 40 people. Utilising high-quality ingredients, they concoct the best drinks that will definitely wow you. Make sure to order their signature, the not so Classic PBJ. Highlighting kumquats and featuring a rich and sweet taste that is easy to wash down.
16. Native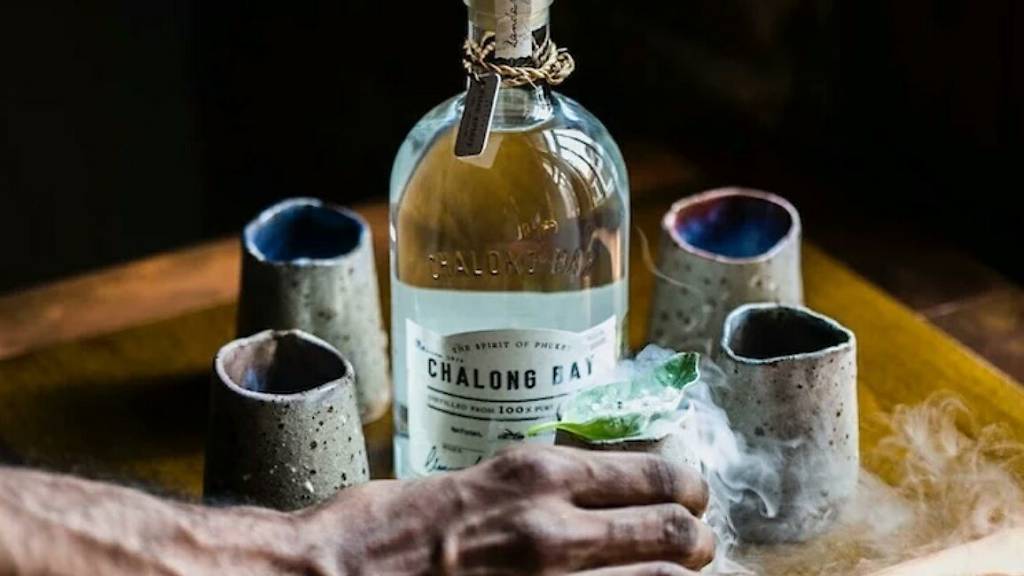 Located at the bustling Amoy Street, time to invite all your Ahmoi friends and visit Native bar! It sits on the second floor and dedicates to anything regional. Get to explore all the different tastes of Southeast Asia. what's more, is that you can enjoy some delicious snacks while sipping on your cocktail!
17. Smith Street Taps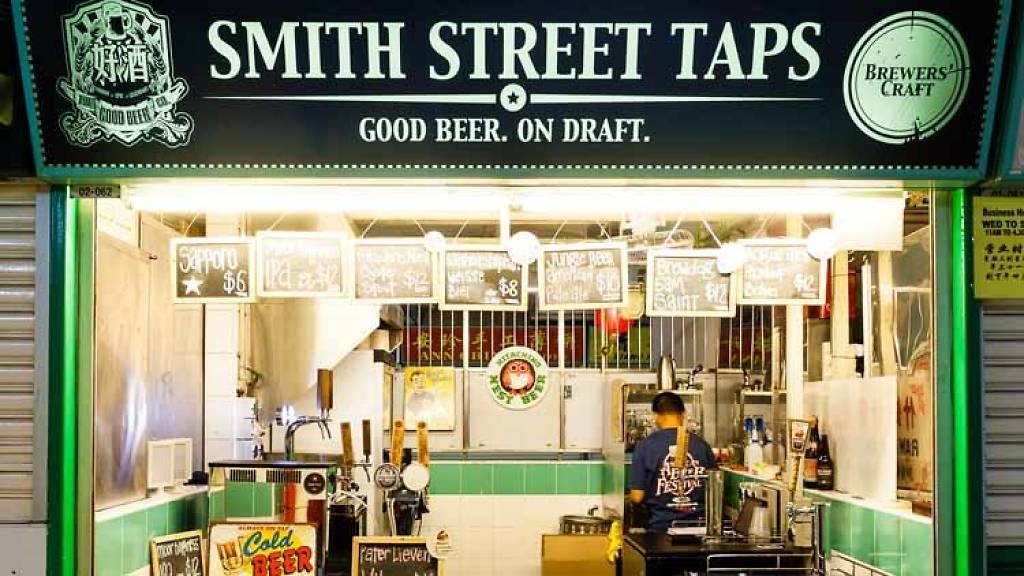 You might be surprised, but Smith Street Taps is located inside a local kopitiam at Chinatown Complex. So, you'll need to keep a sharp eye out if you want to spot this bar! A humble bar that serves up to 20 different pours coming from both international and local brands. The best part is that you can pair your drink with any hawker stall food!
18. Employees Only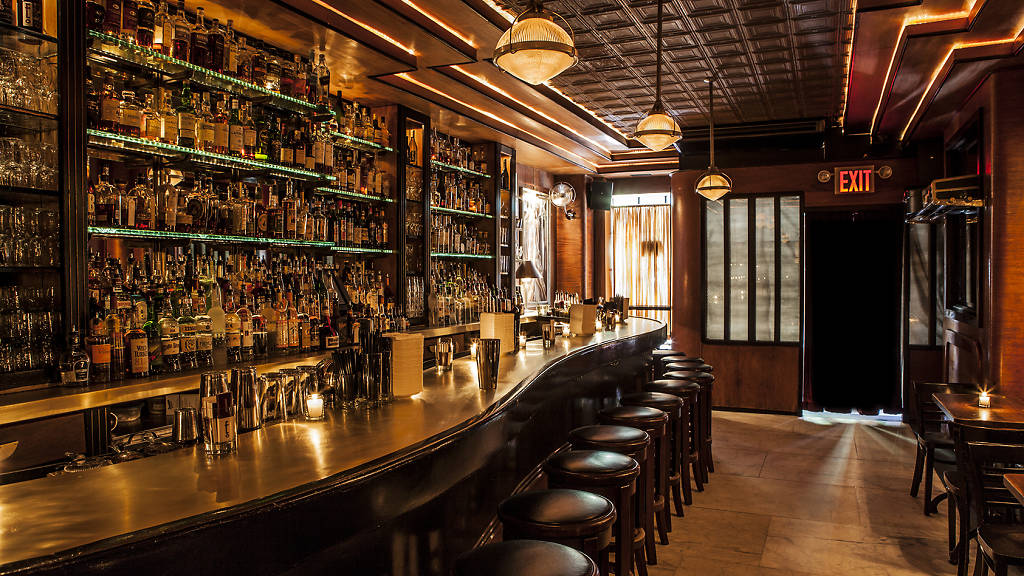 It's time for all the employees to meet up at Singapore's best bar, Employees Only. Ahem, bosses are not allowed to enter. Just kidding! Imported from New York, this bar in Singapore is always packed. You'll definitely be able to spot this bar from a mile away with its bright neon pink sign flickering with 'Psychic' on it. Get ready to be transported to the chaos of the USA at this bar.
19. Level33
Shoot up to Level33, the world's highest urban microbrewery! One of the best bars in Singapore, Level33 overlooks the incredible view of Marina Bay. Sit back and relax as you chill with your drink and this amazing view. Perfect place for a great night out. What's more, is that some of their liquors might even snake their way onto your dinner plate! So be sure to order from their menu as well.
20. Jekyll & Hyde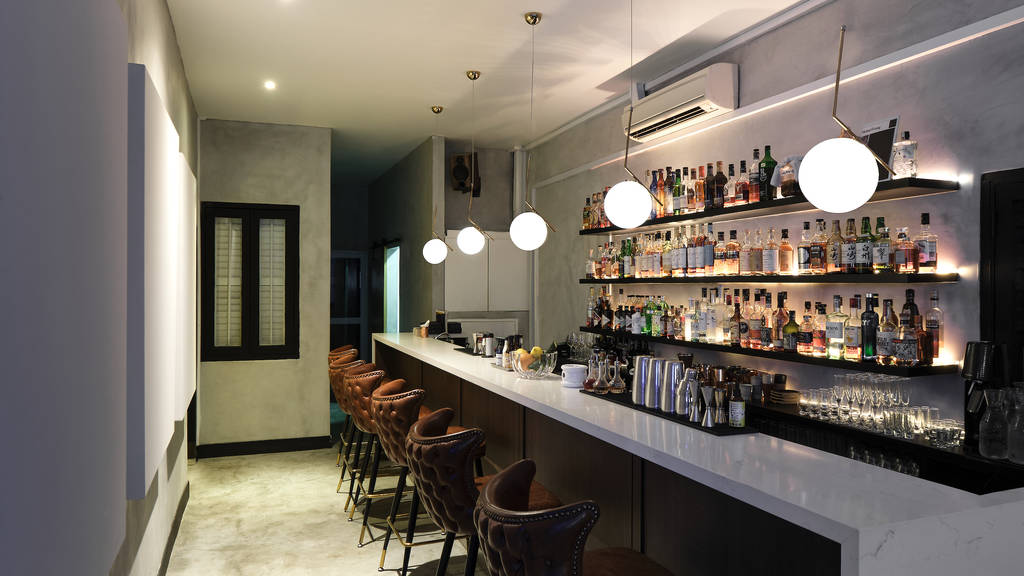 Jekyll & Hyde. Modern and Local. Visit this cosy shophouse and enjoy your favourite treats of Singapore! It used to be a single storey cocktail lounge, but it is now a 2-storey dining destination. If you are only here for the drinks, head up to the second floor! Or, stay on the ground for some elevated Singaporean cuisine.
21. Tippling Club
Tippling Club is an award-winning bar, winning Asia's best bars in 2019. If you're into fine-dining and mind-blowing drinks afterwards then this is the place for you. Every concoction is made with precision and intricacy, with over the top garnishes. In terms of taste, feel free to ask the mixologist for any recommendations for your preferred notes.
22. ATLAS
ATLAS is a grand lobby and bar located on the ground floor of Parkview Square, an iconic building in Singapore. Known as one of the most high-class bars in Singapore, ATLAS curates classic cocktails with their own twist. Take the martini, for example, the crystal clear mix features strong, cold, and florally notes. It is garnished with a lemon peel instead of the classic olives.
23. Manhattan Bar
Located at Regent Hotel, Manhattan Bar is one of Asia's Best Bars, which means it should be on your list of bars to visit! Cocktails here are unique in flavours and pretty in presentation. Thus, it would make a lovely addition to your Instagram page. If you're unsure of where to start, we recommend trying the G.O.A.T cocktail which will guarantee to satisfy you.
24. D.Bespoke
If you like quiet evenings and perfect boozy drinks, D.Bespoke is where you would want to be. D.Bespoke is a Ginza-style bar that specialises in curating cocktails that fit your taste. That's right, cocktails here are tailored to your preference and is of high standards. In addition, D.Bespoke also uses a large variety of Japanese liquor that is incorporated into western cocktails. This makes it the ideal spot for some fusion drinks on a Friday night.
25. 28 HongKong Street
The name of this bar is pretty straightforward but finding it may not be an easy feat. 28 Hongkong Street is one of the few hidden bars you can find in Singapore. But as soon as you find this hidden treasure, it will be worthwhile for sure. 28 Hongkong Street is a place you can go to for a casual night out with scrumptious dishes and picture-worthy cocktails. Whether you like sweet, sour or bitter notes, there's always a drink fit for you.
26. Long Bar
It's no surprise that hotels have some of the best bars in Singapore. With that, Long Bar should be on your list of bars to visit in Singapore. Located in Raffles Singapore, get ready to be met with a sultry and nostalgic setting. Take your pick on whether you prefer sitting at the bar with comfy long chairs or lay back with cushiony couches. As for the cocktails, get ready to experience a unique way of serving.
27. Anouska's Bar
Did you know that Anouska's Bar is an ode to former bond girl Anouska Hempel? Well, now you do. Anouska's Bar is located in Duxton Reserve and is one of the best bars to visit for a quiet evening night alongside tasty cocktails. Other than that, you can also get a wide variety of luxury dishes and high-end snacks. Surely, they will be the perfect pair for any concoction you decide to have.
28. Mr. Stork
Looking for a unique setting to spend the night drinking delicious cocktails? Then head over to Mr. Stork, one of Singapore's best rooftop bars. What makes Mr. Stork different is the adorable teepees over their rooftop tables, adding extra comfort to your experience. As for the drinks, expect to get beautiful mixes with floral garnishes that will be an amazing addition to your Instagram.
29. Holey Moley Clarke Quay
Made for the young at heart, Holey Moley is one of Singapore's most outgoing bars. This is because it is actually a cocktail bar, restaurant, and a mini-golf course too. Despite the many things happening in Holey Moley, their cocktails are some that promises to blow your mind. They serve the most playful concoctions, from ones with sour candy, cotton candy, sprinkles and even a cocktail served in a mini bathtub with rubber ducks.
30. The Secret Mermaid Bar
Now that we're living in the pandemic, it's rare to find a great cocktail delivery from bars in Singapore. Well, fret not as The Secret Mermaid is the bar to look to when it comes to deliveries. Their delivery packages are extensive and simply beautiful. But that's not all that The Secret Mermaid offers, as they also have an interesting cocktail subscription and cocktails made to pair with snacks. Just like this gin-based cocktail paired with codfish.
Did you like this article? Then make sure to follow us on Facebook and Instagram for more lifestyle-related information.