Feature image credit: @/danielfooddiary
There is no doubt that weekends are the only ''proper'' days to really take our time off and indulge in the silence of our own company. So, when Saturdays come, all you could think about is how you want to spend your day nestling away far from the hustle and bustle of the city. That's what hidden cafes are designed for.
Hidden cafés in Singapore range from the ones that have been dominating your feeds to the quaintest bistros that even your hipster pals are unaware of. This is especially true for cafes tucked away in the quietest regions of this little country. So gather your buddies and pay your first visit to these Singapore cafes.
Related article: 17 Best ''Low Key'' Cafes In KL To Visit For Super Subtle Weekend
1. Riders Cafe
Riders Cafe in Bukit Timah serves superb contemporary comfort food in a relaxing setting surrounded by lush nature. Bask in nature with a coffee in hand and peruse the menu for favourite classics created with fresh ingredients. This is a secret cafe in Singapore, as it is located away from the main road, along winding roads and expanses of forests. If you want to visit a cafe away from the rush and bustle of life, this is the place to go.
Address:
51 Fairways Dr., Singapore 286965
Operating Hours:
Tuesday – Sunday: 8am-9pm
Monday: Closed
Contact Information:
+65 6466 9819 | riderscafe.sg
2. Dawn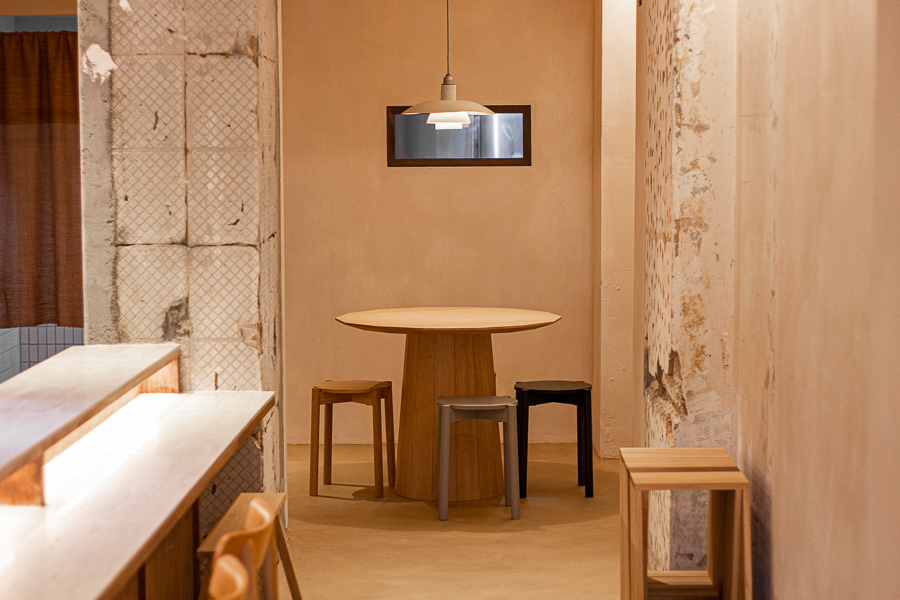 Dawn is simply a lovely cafe. It's one of several along the Clarke Quay section, with a plain door front and its name in modest letters. Understated? Yes, very much so. Nonetheless, it's swiftly becoming one of the most popular cafes on our social media feeds. The menu is straightforward, with single-origin coffee beans from El Salvador and a number of seasonal hand pours accompanied by excellent bakes.
| | |
| --- | --- |
| Address: | 78 South Bridge Rd, Singapore 058708 |
| Operating Hours: | Everyday: 8am-5pm |
| Contact Information: | N/A |
3. Refuel Cafe
Refuel Cafe, hailed as one of the best brunch spots in the east, is recognised for its generous quantities and good value. While this hidden cafe in Singapore isn't the most trendy locale, it is well-known for its delectable meals. Pasta and salads are available, as are BBQ ribs, Baked Chicken with Spicy Sauce, Baked Crust Salmon, and other main courses. All-day breakfast, pancakes, and baked salmon are among the hallmark dishes.
Address:
744 Bedok Reservoir Rd, #01-3029, Singapore 470744
Operating Hours:
Monday, Wednesday – Sunday: 9am-9pm
Tuesday: Closed
Contact Information:
+65 6448 0015
4. Rookie's Coffee Shop
The owner and barista of Rookie's Coffee Shop Junior, who was originally from Kurasu, remarked that this neighbourhood (near the Queensway side) was his favourite hangout place during his Singapore Poly days, and hence has nostalgic significance, and he sees potential in the neighbourhood. Rookie's remains focused on coffee, so the food options are restricted to a sour and pretty excellent.
Address:
7124 Bukit Merah Lane 1, #01-144, Singapore 150124
Operating Hours:
Tuesday – Sunday: 10am-6pm
Monday: Closed
Contact Information:
N/A
5. Puck Provisions
Puck Provisions, the new kid on the block, is tucked away in the peaceful shophouse section of Serangoon Road. Expect a simple selection of house brews made with in-house roasted single-origin Ethiopian beans and two hand-poured coffees with extra depth. While you're waiting for your bean juice, go farther into the rear and you'll find a small gallery dedicated to local artists.
Address:
618 Serangoon Rd, #01-01, Singapore 218220
Operating Hours:
Tuesday – Sunday: 10am-6pm
Monday: Closed
Contact Information:
+65 8333 9499
6. Kohi Roastery & Coffee Bar
This is a hole-in-the-wall coffee shop that has a hole in the wall. The Joo Chiat coffee shop is in Crane, next to the Dunman Food Centre. Kohi Roastery & Coffee Bar is a Bangkok, Thailand-based idea that aims to introduce premium coffee and specialty roasting to Singapore. Iced Kohito (ice black with mint and milk), Iced Espesso OJ (with orange juice), Iced Espresso Tonic, and Iced Coco Espresso are among the signature drinks presented.
| | |
| --- | --- |
| Address: | 283 Joo Chiat Rd, Singapore 427535 |
| Operating Hours: | Everyday: 8pm-6pm |
| Contact Information: | N/A |
7. Kki Sweets
This Japanese-inspired bakery lacks cake stands and ornate display cases. Images of its sweets are likewise purposefully absent from its menu. Diners must depend exclusively on the description — and their imagination – to make their selection. The local cake business first opened its doors on Ann Siang Hill in 2009 before shifting to the School of the Arts. Kki operates more like a dessert restaurant than a traditional bakery. It operates on a reservation-only basis, and guests must pick what they wish to order ahead of time.
Address:
3 Seah St, #01-01, Singapore 188379
Operating Hours:
Wednesday-Sunday: 12pm-7pm
Monday & Tuesday: Closed
Contact Information:
N/A
8. Stay Gold Flamingo
Stay Gold Flamingo, more known for its midnight other ego, is actually a dual-concept facility that offers a daily brunch and coffee experience. Step inside the sun-drenched Flamingo for a cheerful feast that includes citron tart, pistachio macaron, and shiso chicken sandwich.
Address:
69 Amoy St, Singapore 069888
Operating Hours:
Monday-Saturday: 8am-12am
Sunday: 8am-4pm
Contact Information:
+65 8876 7364
9. Zerah Coffee Roasters
Zerah Coffee Roasters has discreetly moved from a home micro-roastery to a brick-and-mortar café in the Lavender neighbourhood. Even if you get to North Bridge Road, Zerah Coffee Roasters is still a little out of the way because it's on the second floor. They are located above Holy Cow Creamery. Their must-try, fan-favourite Ethiopian single origins include Espresso ($4) and Black ($4.50), with flavours of lemon, grapefruit, and elderflower.
Address:
465 North Bridge Rd, #02-5063, Singapore 191465
Operating Hours:
Tuesday-Saturday: 10.30am-5pm
Sunday & Monday: Closed
Contact Information:
N/A
10. Clap Cafe
Clap Café, while located close to the famed Kurasu, may be difficult to spot—despite being only a short walk from Bras Basah MRT station. This is the team's first foray into the café sector, and they designed our menu from the ground up. Annie, the founder, has a background in architectural design, which explains why she is in control of all design matters in the cafe. The coffee bean they use is a combination of four origins, medium roast, smooth, and somewhat acidic.
| | |
| --- | --- |
| Address: | Waterloo St, #01-28 Blk 261, Singapore 180261 |
| Operating Hours: | Everyday: 8.30am-8pm |
| Contact Information: | +65 6980 6392 |
11. Early Bird Cafe
The Earlybird Eatery is a huge bird-themed eatery that offers both indoor and outdoor dining. The aesthetics of the cafe feed you before it feeds your hunger. With bird paintings on the walls inside and a bright yellow "Earlybird" sign outside, you won't have to worry about not having enough insta-worthy spots.
| | |
| --- | --- |
| Address: | 17 Jln Pinang, Singapore 199149 |
| Operating Hours: | Everyday: 9am-5pm |
| Contact Information: | +65 9788 6856 |
12. Thus Cafe
A little coffee business on the outskirts of Ang Mo Kio, in the peaceful residential area of Jalan Kuras, roasts its own beans. Choose from white, black, or filter coffee, but a strong dose of the piccolo is usually a good choice. Pair your beverage with one of the many toastie options available on the all-day brunch menu.
| | |
| --- | --- |
| Address: | 4 Jalan Kuras, Singapore 577723 |
| Operating Hours: | Everyday: 8am-7.30pm |
| Contact Information: | +65 9363 6380 | chope.co |
For more beauty infos, make sure to follow us on Instagram and Facebook! Also, check out our Insider Mall to Shop & Get Rewarded!