When's the last time you visited a museum? Don't worry, it's not as boring as it sounds! We know that museums are probably the last thing young adults want to visit, but it can be therapeutic sometimes. A little calm and alone time browsing through the artworks done by local creatives also opens your mind to our local talents. What's more, museum lovers can also take this opportunity to visit a museum for a date! We have also included museums that are kid-friendly, as well as museums that offer free admission.
Thus, you won't need to break your bank at all. If you didn't know, Singapore actually packs a lot of museums into its small island! Therefore, there are a ton of museums that are unique and have their own styles. Whether you are a bookworm, music lover, history and art buff, there's bound to be something Glitzy for you.
Best Museums to Visit in Singapore!
1. Red Dot Design Museum Singapore
The Red Dot Design Museum Singapore has a unique way of handling their admission fees. You can actually "pay as you wish"! That's right, you decide how much you want to pay to visit this museum. Furthermore, this museum is known for being the home to innovations in Singapore. It's also popular for showcasing many award-winning ideas, clever concepts, product and communication designs. Even though the venue of Red Dot Design Museum Singapore is small, it holds over 200 design works. So, you can actually call it a boutique museum as well and it is conveniently located along Marina Bay's Waterfront Promenade. Feeling a little hungry while viewing? There's even a cafe within the museum to satisfy your hunger!
Contact: +65 6514 0111
Operating Hours: Tue-Fri: 12pm – 6pm | Sat-Sun: 9am – 6pm
Address: Red Dot Design Museum, 11 Marina Boulevard S018940
2. National Museum of Singapore
As the oldest museum in Singapore, the National Museum of Singapore is an architectural and cultural landmark. Established back in 1887, the museum shares the history of Singapore, as well as the culture of Singapore through modern multimedia exhibits and live performances. Furthermore, most of its exhibits incorporate both animation and technology to engage you in the past. Aside from that, the museum also has permanent galleries like the Singapore History Gallery.
Operating Hours: 10am – 7pm daily
Address: 93 Stamford Road, Singapore 178897
3. Asian Civilisations Museum
The Asian Civilisations Museum is perfect to visit if you are a history buff. It allows you to discover the history of Asia through the many artworks. Located on the Bank of the Singapore River, it treasures over five thousand years of recorded history inside. Within the museum, you'll be able to find unique yet concise collections from all across Asia. The artworks inside range from pottery, sculptures, textiles and calligraphy. Besides that, there are also 11 galleries inside that are displaying over 1300 artefacts. Thus, you'll be able to learn more about Asia, and its historical relation to the rest of the world.
Contact: +65 6332 7798
Operating Hours: Sat-Thur: 10am – 7pm | Fri: 10am – 9pm
Address: 1 Empress Place, Singapore 17955
4. Lee Kong Chian Natural History Museum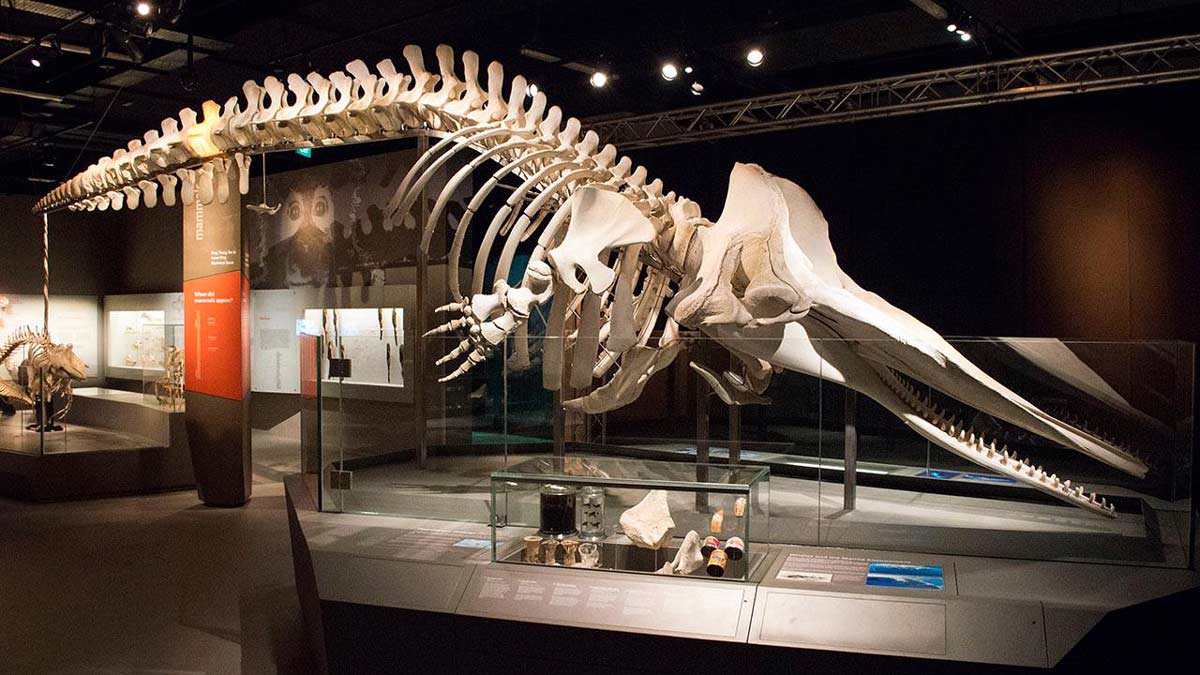 Ready to see some dinosaurs? Visit Lee Kong Chian Natural History Museum! This museum is made up of over 10 zones and showcases a range of species ranging from fungi and plants, to sea creatures and dinosaurs! What's more, is that there is also a garden inside the museum that surrounds the museum and charts the evolution of the plants and their habitat. Dive into nature as there are also soundscapes encasing the museum such as birds chirping and frogs croaking. Any dino lover will be thrilled to see the huge dinosaur fossil located at the Biodiversity Gallery!
Contact: +65 6601 3333
Operating Hours: Wed-Sun: 10am – 6pm
Address: National University of Singapore, 2 Conservatory Drive, Singapore 117377
5. Vintage Camera Museum
Love the vintage aesthetic? Well then, you are going to love the Vintage Camera Museum! What's exciting is that the museum is also shaped like a camera! So, you are literally stepping into the camera. Entering through the lens, guests can view over 1000 old-school cameras that date all the way back to the 1800s. You'll also be able to see a huge 6-meter camera, along with novelty toy cameras such as the James-Bond style spy cameras.
There is also a guided tour available where the owner himself will gush over his love for cameras. Photo enthusiasts will enjoy many of the display replicas of photographs that are historically significant. Aside from that, you'll also be able to pick up some of the vintage cameras and try them out yourself! In addition, there's also a Click Art section where you can experience perspective photography.
Contact: +65 6291 2278
Operating Hours: 10.30am – 7.30pm daily
Address: 8C & 8D Jalan Kledek, Singapore 199263
6. Singapore Art Museum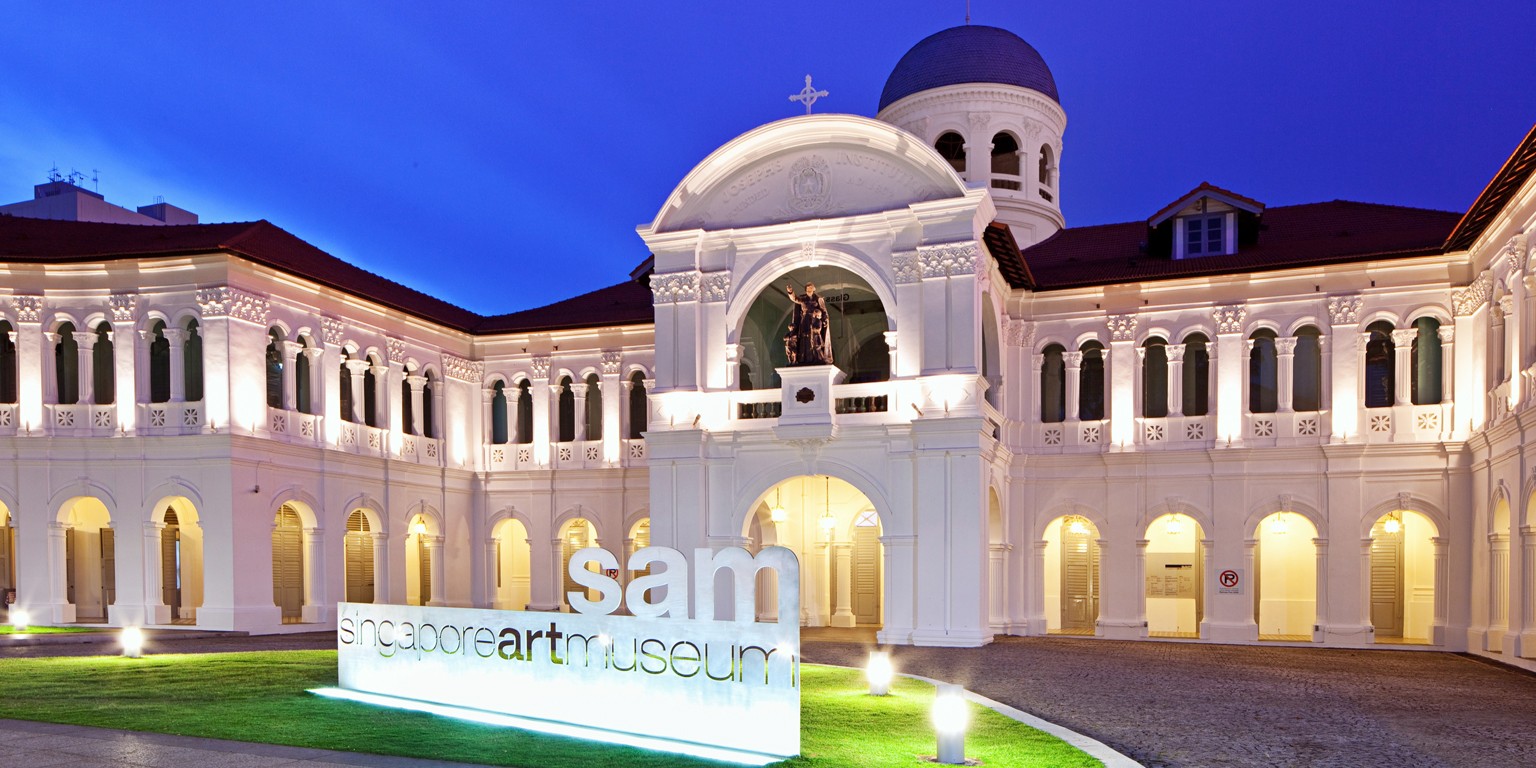 Visit the Singapore Art Museum for a viewing of contemporary art. Not only do they offer kid-friendly activities, but they also host movie screenings as well! Housed in a beautiful and historic building, just the exterior of this museum is Instagram worthy. Inside, you'll be able to find a great selection of contemporary artworks that come from all over Southeast Asia. Furthermore, the Singapore Art Museum also cultivates international and local Asian contemporary art from India, Japan, China and Korea. With over 7,000 permanent art pieces, they sometimes hold art markets with local makers displaying their work. Definitely, the best museums for kids to visit as they regularly have film screenings, lectures and dialogue sessions.
Operating Hours: Sat-Thur: 10am – 7pm | Fri: 10am – 9pm
Address: 02-02, Stamford Court, 61 Stamford Road, Singapore 178892
7. Peranakan Museum
Discover the culture of Peranakan life at the Peranakan Museum. At the Peranakan Museum, it holds an extensive collection of artefacts ranging from furniture, utensils, jewellery, traditional floor tiles and slippers that are intricately beaded. If you want to learn more about Peranakan life, this is the museum where you'll find everything you need to know about it! Located along Armenian Street, this museum is situated in a three-storey Peranakan shophouse. What's more, is that they also have multimedia and interactive displays. The admission is free, so hurry now and take this opportunity to learn about the Peranakan culture in Singapore.
Contact: +65 6332 7591
Operating Hours: Sat-Thur: 10am – 7pm | Fri: 10am – 9pm
Address: 39 Armenian St, Singapore 179941
8. Singapore Philatelic Museum
The Singapore Philatelic Museum explores the history of postal in Singapore. Celebrating the hobby of stamp collecting, the museum also features private collections of Philatelics. It also holds international and themed exhibitions from time to time. For those that have a love for stamps, this museum also showcases unique stamps from Singapore's past and present. On a more exciting note, the museum also holds the world's first stamp and you can send a postcard from the museum! This is definitely the best museum for kids, and they will love it as well.
Contact: +65 6337 3888
Operating Hours: 10am – 7pm daily
Address: 23-B Coleman Street, Singapore 179807
9. Singapore Musical Box Museum
Who doesn't love a good music box? Visit the Singapore Musical Box Museum and join the guided tour to explore all the tunes played from the music boxes. Located in a temple, which is actually a UNESCO heritage building, the museum features over 40 antiques ranging from the 1800s and 1900s. Travel back in time as you get lost in the craftsmanship of these angelic music boxes. Learn of its progression and how it was made, while admiring centuries-old musical boxes on display. Mostly coming from the US, Germany and Switzerland.
Contact: +65 6221 0102
Operating Hours: 10am – 6pm daily
Address: 68 Telok Ayer St, Singapore 068619
10. Trick Eye Museum
Get ready to be confused at the Trick Eye Museum in Singapore! This trick eye museum is actually Singapore's first-ever interactive 3D museum. Located in Resorts World Sentosa, it caters to both tourists and locals alike. Inside this museum, you'll find a ton of optical illusion pieces, 3D paintings, and friendly staff that are more than willing to help take photos! With so many innovative designs, you can take a handful of photos to trick the eyes of your friends and families! What are you waiting for? Visit it now!
Contact: +65 6795 2371
Operating Hours: 10am – 9pm daily
Address: 01-43/44, Resorts World Sentosa, 26 Sentosa Gateway, Singapore 098138