The year is going by too quickly, and most broadcast platforms are doing their best to keep our daily lives entertained with the best tv shows premiere for the whole of 2022. Streaming giants such as Disney+, Netflix, Amazon Prime and Hulu have geared up to serve us with a good mix of drama, action and comedy.
From How I Met Your Father which is narrated by Hillary Duff, to the new Duke and Duchess of Bridgertons' Season 2, not to mention the spinoff of HBO's greatest Game of Thrones, The House of Dragons – the lists goes on!
Here are Glitz's choices of some of the best new TV shows that are certified binge-watch worthy. Consider our 2022 packed!
The Best New TV Shows This 2022
Pam and Tommy
Given this tv series is set to be 18sx, it's kind of weird they aired it on family-friendly platform, Disney+. But anyhow, ever since the cast photos were released last year and the fans (me included) were shocked to the core to see how accurate the casts are, we literally cannot wait any longer. The story centres around real-life event where Pamela and Tommy's infamous sex tape were ''robbed'' from their consent.
Read here: Lily James' Beautiful Transformation Into Pamela Anderson Deserves A Standing Ovation!
Release date: February 2
Where to watch: Disney+
How I Met Your Father
You've watched How I Met Your Mother, now get ready for, How I Met Your Father. And no, as mentioned earlier these two series are not tied up together. The new series will be centred towards the modern world where the main character, Hillary Duff, tells her son a story of how she met his father. Little spoilers: it involves some dating app. Oh!
Release date: TBA
Where to watch: Disney+
The Lord of The Rings Series
C'mon who doesn't know of these trilogy, blockbuster movies which were adapted from J.R.R Tolkien sold out novels? We have ''graduated'' from the big screen fandom, now they're taking it to the streaming platform, Amazon Prime. The series is set to take place thousands of years before the epic event of The Hobbit and The Lord of The Rings trilogy. It's like taking a walk in the memory lane.
Release date: September 2
Where to watch: Amazon Prime Video
The House of Dragons
Another middle-aged drama series, House of Dragons will premiere sometime in the summer on HBO series. As the name suggests, it is easy to guess that the series is heavily tied up with the famous Game of Thrones series. The new shows will also take place hundreds of years before the first GOT event. So between Game of Thrones and LotR, which historical and mythical region would you live in? Just asking.
Release date: TBA
Where to watch: HBO
Bridgerton Season 2
When the first season aired early last year, everyone went crazy over the casts. This year, the gossip antic of Lady Whistledown continues as Daphne's older brother Anthony is set to have his character and love story on blast! So for Anthony lovers, rejoice. There is no news on whether Daphne and Simon will have their cameo, but we'll just wait (not patiently).
Release date: March 25
Where to watch: Netflix
Ms. Marvel
Last year, Marvel had launched their ''nuclear war'' by producing top characters such as Wanda, Hawkeye, Loki, Bucky and Sam with their own TV series. This year, the gifts continue with Ms. Marvel character taking up the young avengers storylines. Kamala Khan, a 16 years old Pakistani American from New Jersey struggled to find her place in the world but that all changes when she acquires superpowers like the heroes she's admired for years (yes, you guessed it. Brie Larson's character, Captain Marvel).
Release date: February 2
Where to watch: Disney+
She-Hulk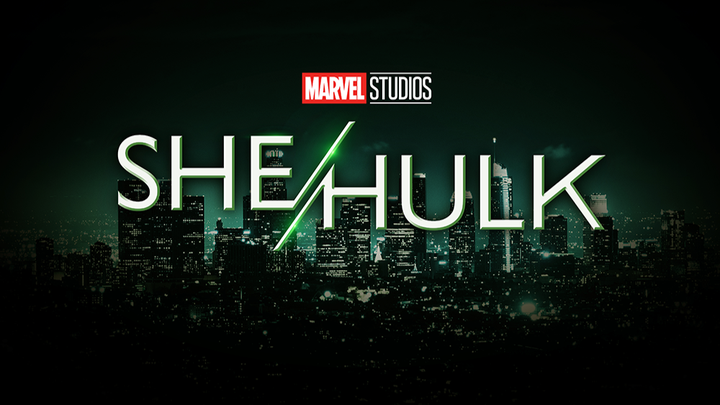 Ouh, it didn't stop there though. Another Marvel goodness, She-Hulk is set to air with Tatiana Maslany playing the big green She-Hulk herself. For those who are confused, She-Hulk is the cousin to the beloved Bruce Banner, The Hulk which is famously portrayed by Mark Ruffalo. Whether or not the man himself will make a cameo, that's yet to be determined.
Release date: TBA
Where to watch: Disney+
The Ipcress File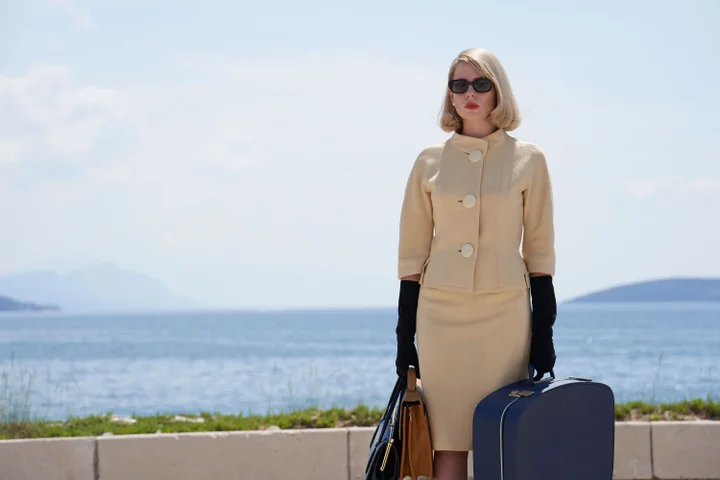 Calling stylish, boujee, spy & detective lovers. There's a new TV series in town called The Ipcress File. Starring Peaky Blinders Joe Cole, Lucy Boynton and Tom Hollander, this thrilling and sexy mysterious show will have you wanting to live in the 1960's era during the Cold War Europe. The six part show is based on the globally renowned Len Deighton novel.
Release date: February (exact date TBA)
Where to watch: ITV Player
Inventing Anna
You want another spine-chilling series, we gotchu. This Netflix series is inspired by a real-life event which was first published by a New York Magazine article titled "How Anna Delvey Tricked New York's Party People" by Jessica Pressler. Long story short, the epic event centres around a Russian woman who creates and pretends to be the fictitious Anna Delvey, a wealthy German heiress who steals the money and hearts of New York's social scene. Consider us sold when it comes to real crime stories.
Release date: February 11
Where to watch: Netflix
Business Proposal
Ready to get swept off your feet with Business Proposal, a romantic comedy-drama series which is led by Kim Se-Jeong and Ahn Hyo-Seop. It all started when Shin Ha-Ri (Kim Se-Jeong) was doing a favour for her best friend, Jin Young-Seo. She disguised herself as her friend during a blind date, however unknowingly her date Kang Tae-Moo (Ahn Hyo-Seop) was actually the CEO of the company where she currently works. What started out as a simple dinner date turned awry with Ahn Hyo-Seop offering a proposal that was certainly too hard to reject. Even after a pretentious act, it seems that their feelings are strong after all.
Release date: February 28
Where to watch: Netflix
Stranger Things Season 4
As one of the highest watched Netflix series, Stranger Things does not need any introduction. So for those who look for the best new TV shows this month, make sure to watch them. If you haven't had the time to watch it yet, we highly recommend that you do it before its season 4 release at the end of this month. Whereas the second set of the remaining season 4 is scheduled to be released on the first of July. Mainly the story will continue with its previous finale, 'The Battle of Starcourt'. So you can certainly expect answers to some of the burning questions that have plagued your mind.
Release date: May 27
Where to watch: Netflix
The Umbrella Academy Season 3
Although it seems like forever, season three of The Umbrella Academy is just around the corner, so it is only right that it is shortlisted among the best new TV shows. After an unusual family issue (read apocalypse), the superhero siblings managed to make it back alive to the Hargreeves HQ, except that it belonged to The Sparrows. Aside from the fact that they arrive in an alternate dimension, they found that Hargreeves is pretty much alive.
Release date: June 22
Where to watch: Netflix
Bling Empire Season 2
Season two of the Bling Empire comprises eight episodes and it will be released this 13th of May. For this upcoming season, viewers can expect more drama, glitz and glam in this reality series. They also teased two new additional cast members, Mimi Morris and Dorothy Wang, an influencer who appeared on "The Rich Kids of Beverly Hills". With a potential romance between Kevin Kreider and Kim Lee, we're eagerly counting days for this series. Honestly, there's a reason why it is touted among the best new TV shows on Netflix.
Release date: May 13
Where to watch: Netflix
For more beauty infos make sure to follow us on Instagram and Facebook!