When the pandemic hit us back in 2020, it halted all sorts of travel plans. Whether you were planning to travel overseas to Rome, or just a staycation on the other side of Singapore, all those plans were abruptly stopped. It was kind of disappointing for all of us because we were so excited to travel! But, when quarantine and Circuit Breaker began to loosen up a bit, travel within the country was an option many did not want to give up.
Not only was it a way to finally get out of the house, but it gives us an opportunity to explore our own city! To be honest, how many of you locals in Singapore have ACTUALLY visited all the tourist attractions or hidden gems in Singapore? So, Glitz and glam up! This is your chance to get to know Singapore a bit better by booking a staycation in the heart of Marina Bay Sands! 
A Staycation at Marina Bay Sands
As a national icon, Marina Bay Sands is one of the most prominent hotels in Singapore. Dominating our city skylines, it is truly a sight to see! Marina Bay Sands is also a magnificent place to book a staycation for either yourself, family or friends! Due to the pandemic, many businesses have since changed the way they operate. Marina Bay Sands is no exception as well. To adjust to the fears of germs and contact we all have now, here's what you can expect from Marina Bay Sands.
Safety & Staff
First off, even though everyone is practising social distancing and offering contactless services, the people at Marina Bay Sands still manage to make your experience there feel personal! There are now designated hotel staff stalking the halls round-the-clock to enforce safety and hygiene practices. Although the lobby is still buzzing with people, groups are out and smaller too. A staycation at Marina Bay Sands not only requires the cooperation of staff but the guests as well! So, be sure to scan the SafeEntry whenever you enter AND exit the premises, as well as your designated lift lobbies, pool, restaurants and shops. As easy as that is, returning your keycard after checkout is contactless as well! Just drop it in their express checkout box!
Even though touch is limited during this time, the staff at Marina Bay Sands still know how to make every guest feel welcomed. What's more, is that there are temperature checking stations placed throughout the complex at strategic locations.
The View
We all know what you really want when you book a staycation at Marina Bay Sands. The view of course! After a decade of operations, Marina Bay Sands still delivers on hospitality. Comfortable rooms that are constantly sanitised and kept in tip-top hygienic condition greet you upon your arrival. Each and every inch of the rooms are disinfected with their electrostatic spray. So, you can rest assured that every room is germ-free! Remember when towels and bathrobes were left exposed either in the wardrobe or toilet? Well now, they're all tightly wrapped in plastic and come straight from the laundry factory. Furthermore, teacups and remote controls are also disinfected and clung wrapped around before each stay!
All these safety and hygienic measures have been taken care of, so you need not worry! All you need to know is that once you open that door to relaxation, you'll be greeted with an astonishing view of the Marina Bay area. To add a touch of fanciness, the curtains even open up automatically! Instead of flopping onto your bed head first, step out onto the balcony to soak in the view in all its glory. A tip is to get a room facing the Gardens by the Bay, so early birds can enjoy the view of sunrise from the horizon.
Walking into a spacious room is also everything one could hope for on a staycation. Marina Bay Sands offers rooms that are roomy and big! Even the bathrooms are spacious enough to fit a whole tub and two sinks! Showering in their large shower will also be a delight, seeing as they even have a built-in stool included.
In or Out?
For some of us, a staycation means getting away from everything else in our lives that stresses us out. A staycation is also our chance to finally relax with friends and family, or by ourselves! So, what does a staycation mean to you? Would you prefer staying in the hotel the whole time, or go out and explore? Honestly, there is no right or wrong answer! Sometimes all we need is a bit of alone time in a room without a care. Sometimes we need to put ourselves out there and enjoy the world around us.
We'd like to say that staying at Marina Bay Sands the whole time isn't so bad at all when it houses the largest infinity pool in the world! This attraction is world-famous and can be spotted on the 57th-floor rooftop of SkyPark. A truly great place to relax and enjoy the view Singapore has to offer. But, the number of people allowed in the pool have been restricted due to safety reasons. So, make sure to book your spot before you head on up! Spend an hour by the pool to catch either the sunrise or sunset. Besides that, you can also keep fit during your staycation at Marina Bay Sands! Jog around the Marina Bay promenade, which is a breath of fresh air. Especially with the amazing view! After that, feel free to visit the 55th floor for a relaxing massage.
More of an art buff? Visit Marina Bay Sands ArtScience Museum and check out all their different exhibitions and tours! If you want to try your luck, check out the Marina Bay Sands Casino as well. But, remember to do so responsibly!
Hidden Gems To Explore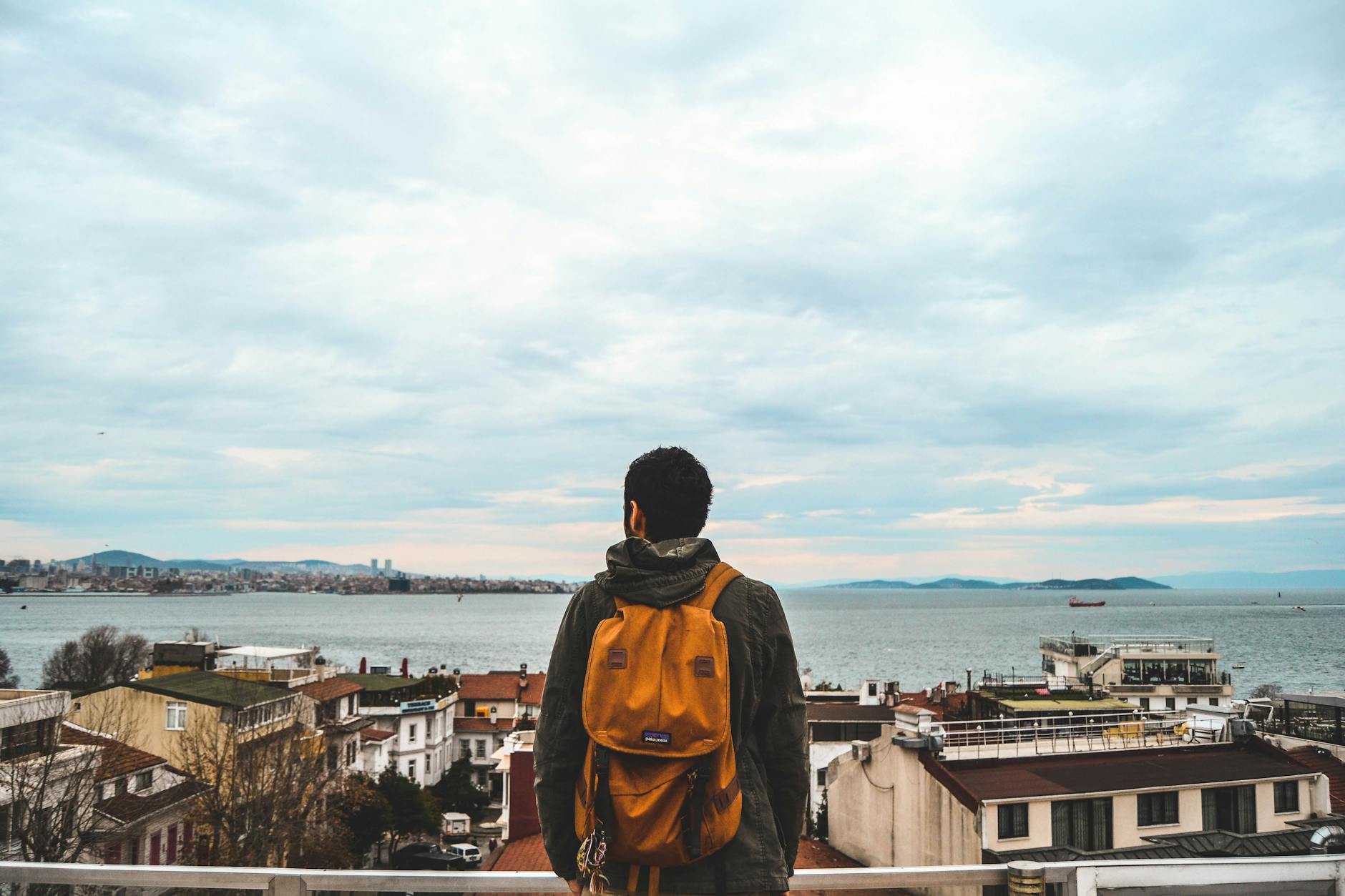 A staycation is also a great chance to get to know your city! With that said, here are a few hidden gems that you can explore around Marina Bay Sands. Ranging from interesting-looking shops to classic tourist attractions.
1. Merlion Park
Now, this is an iconic location that everyone must visit! Merlion Park sits right in front of the Marina Bay waterfront. You have to at least take one picture here whenever you visit Singapore, or if you are Singaporean! You could take a quick selfie, or even ask someone to take it for you! The best pose with the sprout of the Merlion is probably with the water shooting into your mouth!
2. River Boat Ride Down Singapore River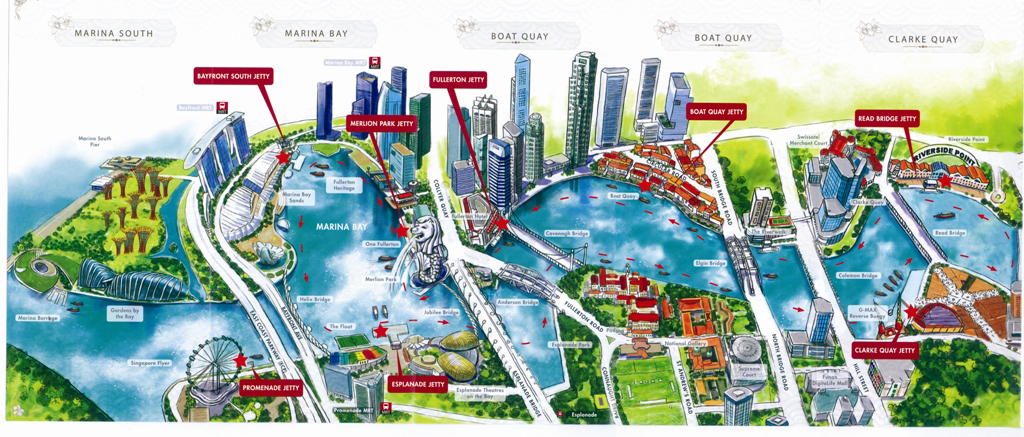 If you want to visit different spots scattered around Marina Bay Sands, but don't want to walk everywhere, hop on the electric River Cruise bumboat! This relaxing cruise is 40-minutes and takes you on the Singapore river. On the way, you'll pass by  Marina Bay, Marina South, and Clarke Quay Boat Quay. enjoy the 360-degree view and if you're lucky, there'll even be a slight breeze blowing! 
3. National Gallery Singapore
For all the art lovers, visit the National Gallery of Singapore. Catch the latest exhibitions and art, as it houses 8,000 art pieces! All of which are from the talented and famous, local and regional artists of Singapore. Every few months, the gallery also offers interactive exhibitions for an immersive experience. Explore every inch of the museum, and admire all its marvels from art to architecture.
4. The Helix Bridge
Having a staycation with a significant other? Take a stroll down The Helix Bridge for a romantic date! Not only is the bridge a great photo op, but it also leads you from Esplanade drive to The Shoppes at Marina Bay Sands. It is the perfect place for OOTDs as well. Furthermore, you should try to spot the letters c, g, a, and t on the bridge, which make up our DNA!
5. Gardens By The Bay
Gardens By The Bay is one of the top attractions in Singapore, as it's a nature park sitting atop reclaimed land. A garden within the buzzing city, it houses a huge variety of the world's flora and fauna! Aside from that, it is also divided into three distinctive waterfront gardens. Bay East, Bay South and Bay Central. What's more, is that you'll also get to witness the world's tallest indoor waterfall! 
6. The Apple Store
Ok wait, we swear that this apple store is not your average phone shop. The standout, of course, is its futuristic design! Both the exterior and interior design of this apple store looks as if it came from the future. So, it's a great place to get a photo and, who doesn't like looking at iPhones? What's more, is that the store also features interactive workshops that are free, along with all the latest tech on display.