When it comes to PC gaming, the finest gaming keyboards are vital. Having a strong keyboard that you can rely on for hours on end is more crucial than you may realise, especially if you're playing professional esports games like Counter-Strike or League of Legends. Because if you don't use one of the best keyboards, you'll wind up with buttons that stick or a tiny lag between when you hit a key and when the action is reflected on your screen.
The greatest gaming keyboards, though, aren't just about speed. And even if you consider that your personal gaming performance doesn't make that much of a deal, you can't deny that the quality of your gaming keyboard can make gaming a lot more enjoyable.
Below, Glitz rounds up some of the best gaming keyboards to invest in.
1. Razer Huntsman v2 Analog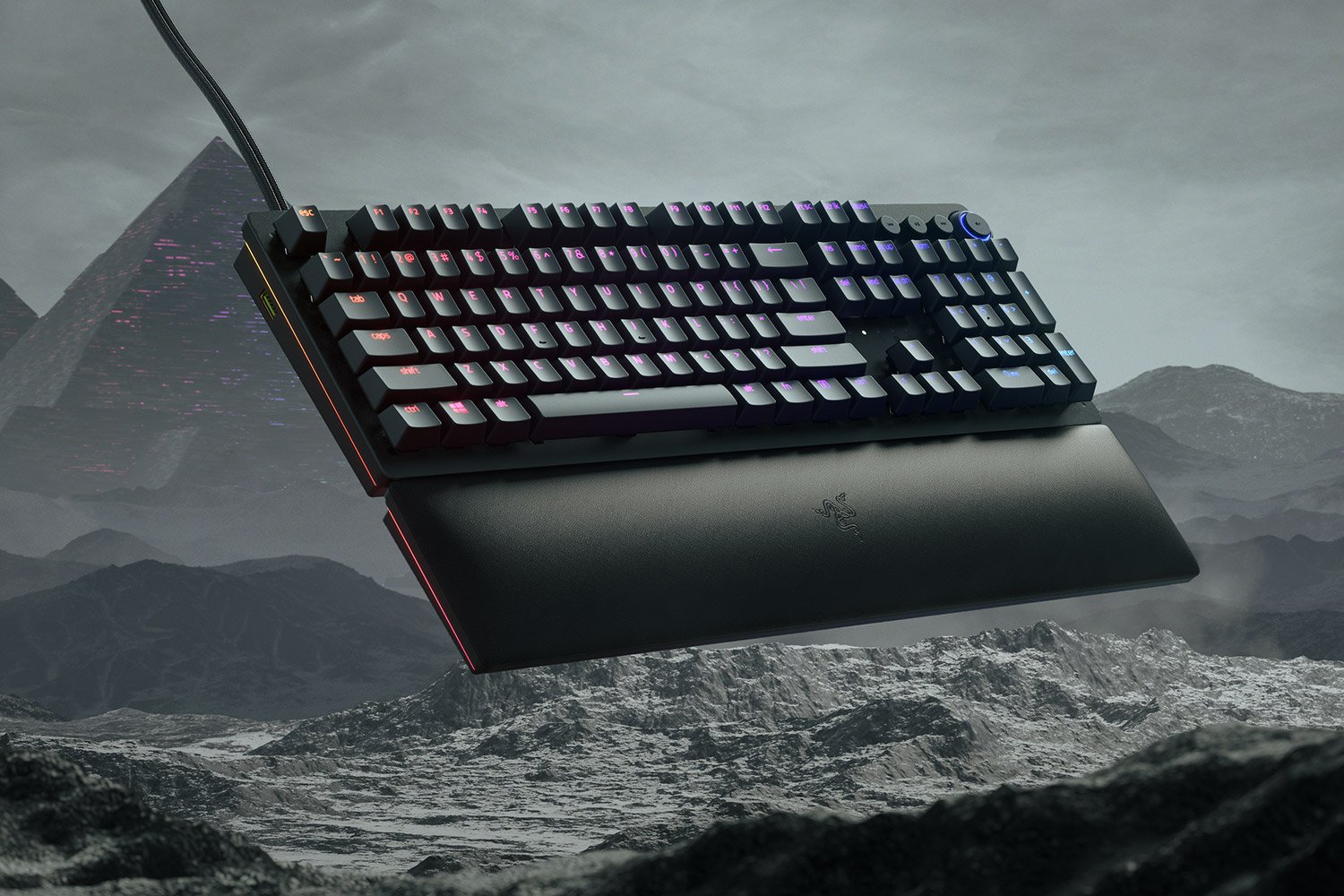 We gave the Razer Huntsman v2 Analog a five-star rating because it combines cutting-edge optical technology with Razer's analogue mechanical key switches. With incredibly pleasant tactile feedback and a wrist rest intended to let you game for longer, this gaming keyboard provides the finest typing and gaming experience of any keyboard we've tried in the previous few months.
Price: $ 399.00
Where to buy: Razer.com
2. Roccat Vulcan TKL Pro
When TKL gaming keyboards like the Roccat Vulkan TKL Pro exist, who needs a full-sized keyboard? With a sleek brushed gunmetal finish and floating keys that wonderfully display its programmable RGB lighting, this tiny gaming keyboard is among the finest in terms of performance, comfort, and aesthetics. Titan optical switches from Roccat are not only quick and precise, but also gratifying, quiet, and durable.
Price: $ 197.46
Where to buy: Amazon
3. Mountain Everest Max
The Everest Max is a completely configurable modular keyboard that seems like every part of the design was decided by the PC enthusiast community, thanks to a successful Kickstarter campaign. A media deck with an unique display dial with limitless possibilities to monitor or adjust your PC performance, a left or right-handed Numpad with four programmable macro buttons identical to those found on the Elgato Streamdeck, and a plush wrist rest are all part of its modular design.
Price: $ 399.00
Where to buy: Lazada SG
4. Corsair K95 RGB Platinum
A $159 gaming keyboard may seem excessive, but the Corsair K95 RGB Platinum, one of the best gaming keyboards we've tried in the last year, delivers plenty of ounce for your buck. We're not talking about frills like fancy RGB lighting, but since we're on the subject, this one has a slew of them, not to mention a 19-zone light bar and 16.8 million colour possibilities.
Price: $ 339.00
Where to buy: Lazada SG
5. Razer Huntsman V2 TKL
If you're getting one of the best gaming keyboards, a hefty price tag on a gaming keyboard may be difficult to stomach, and it's even more difficult when the keyboard is as compact as the Razer Huntsman V2 TKL. However, you get dependability and speed in exchange for the extra functions that a full-sized keyboard may provide. The Razer Huntsman V2 TKL incorporates the second-generation Razer Optical switches that make all of the company's keyboards so fantastic into a small, portable design.
Price: $ 234.50
Where to buy: Shopee SG
6. Logitech G915 TKL Lightspeed
The G915 TKL comes up to its name, providing the necessary speed for epic gaming while being cable-free. It can keep up with its wired configuration with a polling rate of 1,000Hz and an actuation distance of 1.5 mm. Given its amazing RGB illumination, it also boasts a broad wireless range and a reasonable battery life. Best of all, with its low-profile floating keys and brushed metal deck, it's a stunning keyboard. This is without a doubt one of the greatest gaming keyboards available, thanks to its small size and portability.
Price: $ 349.00
Where to buy: Logitech
7. Corsair K65 Mini
60% keyboards aren't just a fleeting trend. These ultra-compact gaming keyboards are a benefit to gamers with smaller desks or who simply desire a more compact setup in general, and the Corsair K65 Mini is one of the best. There's a lot to like here, with wonderfully pleasant pushes, an astounding polling rate of 8,000Hz, and highly programmable keys. And, if you're used to full-sized keyboards, they make this keyboard well worth the steep learning curve.
Price: $ 169.00
Where to buy: Computer Keyboard Singapore
8. SteelSeries Apex 3
Mechanical switches aren't found on all fantastic gaming keyboards, as this inexpensive Apex keyboard demonstrates. The SteelSeries Apex 3 may have a few limitations, but it also has some outstanding features that more than make up for those drawbacks. One of these advantages is its IP32 water resistance, which protects against spills – after all, who hasn't dropped a can of soda while gaming? Another feature is the 10-zone RGB lighting, which is reactive and programmable to enhance your gaming experience. If you despise the clickety clacking noises that mechanical keyboards are known for, you'll like the whisper quiet gaming switches on this keyboard.
Price: $ 104.00
Where to buy: Amazon
9. HyperX Alloy Origins 60
Mini keyboards are no longer considered a novelty. Not only are there a plethora of alternatives available these days, but a growing number of people are making the move as well. Even so, finding the ideal one for you is simple. The Alloy Origins 60 from HyperX, for example, is the perfect option if you're searching for a tiny keyboard that's both economical and dependable.
Price: $ 158.00
Where to buy: Shopee SG
For more beauty infos, make sure to follow us on Instagram and Facebook! Also, check out our Insider Mall to Shop & Get Rewarded!