Let's talk about Chanel bags because everyone deserves to at least have one piece of materialistic luxury in their life. Therefore, if you're thinking of picking up a bag from the iconic label, which one is worth your buck? The greatest thing about bags from high-end brands is that they tend to have numerous timeless pieces, especially Chanel. With that, Beauty Insider is listing out a collection of timeless Chanel classics that will never go out of style.
Since its founding in 1910, Chanel has grown with women as we have earned greater rights and authority, as well as continued our pursuit for equality. Chanel is a sign of power, and Chanel purses are highly stylish and can be used with any outfit. One can trace the growth of Chanel by looking back in time, which is exactly what we've done here with the most famous Chanel purses of all time.
1. Chanel Classic Flap
The Chanel Classic Flap Bag is exactly what it says on the tin: a classic. It's a classic piece that every fashionista wishes to have in their look. The Chanel Classic Flap Bag is the essence of stylish and sophistication, with a polished square form and a gorgeous quilted exterior that's both fantastic and feminine. It's simple for each lady to construct her fantasy bag because it's available in a broad range of colours, leathers, and sizes.
2. Chanel Grand Shopping Tote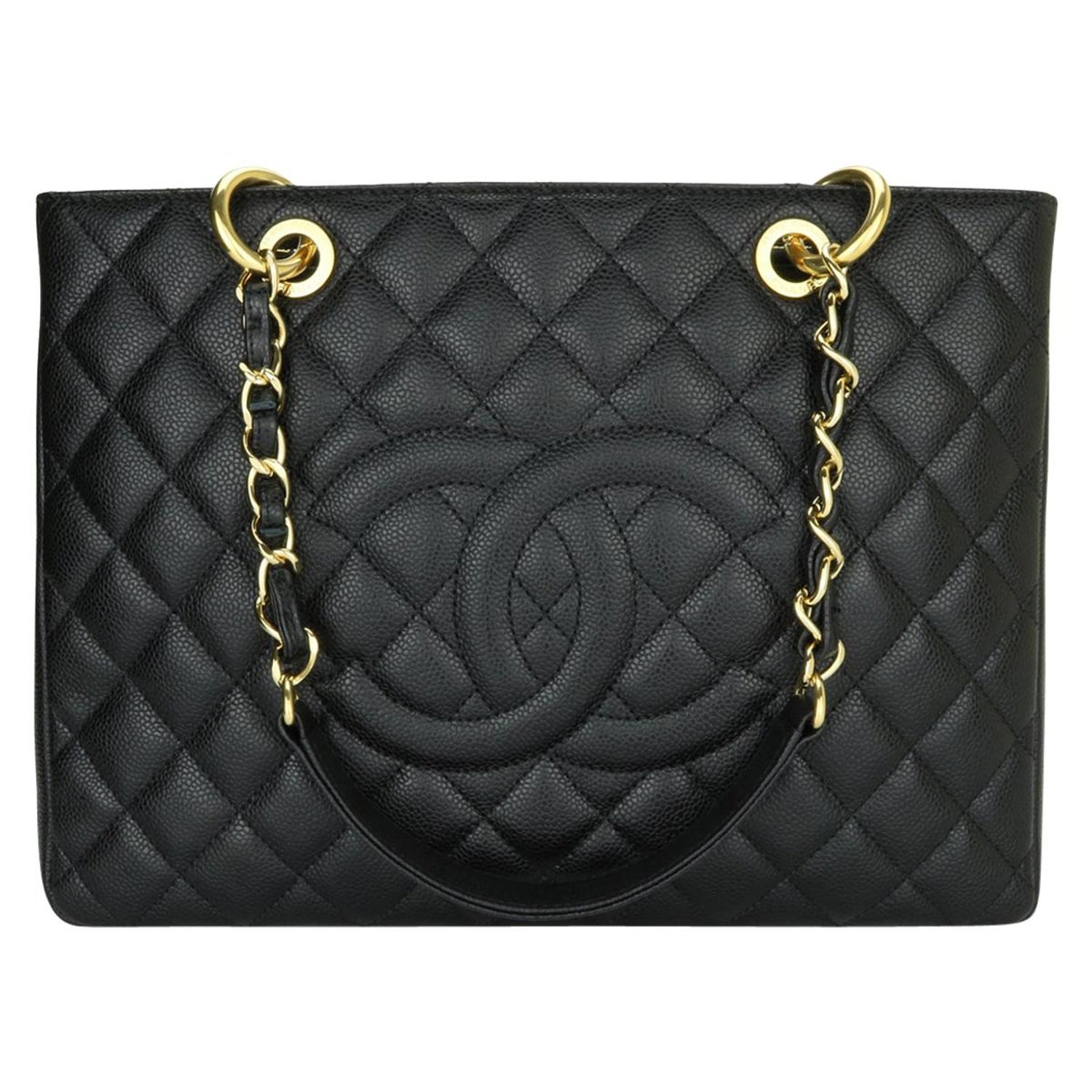 The Chanel Grand Shopping Tote is an enormous number that can contain a lot of stuff. It is undoubtedly a famous bag from Chanel. Its large inside capacity makes it a highly useful and adaptable accessory, especially for individuals who want a nice bag yet need to transfer a lot of goods. These lovely bags, sometimes known as "GST," have been discontinued by Chanel, yet they remain fashionable wherever they are carried.
Additionally, many customers praise the bag's spacious inside and find it to be incredibly strong and durable. Thus, making it an excellent choice for a daily bag that will be exposed to the weather.
3. Chanel Reissue 2.55
The Chanel Reissue Chanel 2.55 Bag is more than just a stunning bag that has dominated the fashion world for years; it is also a piece of history. Every detail of this magnificent item, after all, has a tale to tell from Chanel's creator, Gabrielle Coco. It was given the designation '2.55' since it was first released in February of 1955. On the inside, there was a burgundy-coloured lining, which matched the colour of the nuns' uniforms at the convent where she grew up.
There's also a convenient zippered section on the inside, which is claimed to keep her love messages. Her additional cash was kept in the handbag's outer flap on the rear, and the beautiful, gleaming front lock was dubbed the 'Mademoiselle lock' after Coco, who had never married. Last but not least, the practical shoulder strap was designed to resemble the chains Coco used to see on the orphanage's guardians when she was a child.
4. Chanel Gabrielle
The bag debuted at Chanel's S/S 17 show, paying homage to Gabrielle Chanel, and quickly became a classic since it was the first bag to be displayed as unisex fashion. Furthermore, the long strap and slouchy-yet-structured design make it suitable for both men and women. That's perhaps why Meghan Markle, the queen of basic style, has been spotted several times with the Gabrielle draped over her shoulder while dressed in her regular men's shirt and slacks.
5. Chanel Petite Shopping Tote
If you like the aesthetic of the Grand Shopping Tote (GST) but don't want something as large and hefty, the PST might be the answer. Chanel's Petite Shopping Tote is a smaller counterpart of the GST, which is likewise no longer available. This little bag has a stylish boxy form and is the perfect size to accommodate all of your essentials.
However, because there is no top zipper, you must be careful where you swing your purse and keep it close to your side. The Chanel Petite Shopping Tote is a great, refined style that's ideal for petite frames or ladies looking for something light and casual but roomy.
6. Chanel Timeless Clutch
Nothing compares to the Chanel Timeless Clutch Bag. It is definitely a classic piece, a stunning clutch purse that is appropriate for even the most formal events. While it may appear little on the outside, there's plenty of room inside for your essentials like lipstick and your phone. This stunning evening handbag creates a strong impression everywhere it goes, complementing your most seductive and elegant ensembles.
7. Chanel Boy
The first Boy Bag was released in the 2011 Fall/Winter Collection. The Chanel Boy Bag has become one of the most sought-after bags in the fashion industry since that fateful day. Every lady fantasises about owning one of these stunning accessories in her closet, and they work with every outfit. Karl Lagerfield developed the Boy Bag, describing it as a depiction of Coco's wonderful yet boyish appeal, which was, of course, given to life by her one true love, Boy Chapel.
It's a classy boxy item with a beautiful quilted design in the centre and a thick and bulky lined design on the outside. Additionally, it's elevated with style owing to a stunning, one-of-a-kind front clasp and a fantastic chain with a leather strap.
8. Chanel Cerf Totes
When it comes to the Chanel Cerf Tote, simplicity is important. A beautiful and brilliant CC decoration adds life to a sleek, sophisticated exterior that is smooth to the touch. It's simple to carry by hand or in the crook of your arm thanks to two convenient straps, and the addition of a long shoulder strap allows you to freshen up your look.
Moreover, there's plenty of space inside for all your essentials—and even a little more room for those non-essential items. This classic bag comes in four sizes and is sure to become a classic.