Choosing the greatest Valentine's Day presents for him, whether he is a spouse, boyfriend, partner, or friend, is never as simple as it appears. Though many guys may tell you they don't need or desire anything, as they always do. Therefore, Glitz has come to be your saving grace with this article. Here is our suggestion on what you should get your man on this special day with the perfect valentine's day gift for him.
Shopping for men is notoriously difficult, and you may feel like you've exhausted all of your options by the time Valentine's Day arrives. However, we believe that there is always something that the guy in your life can do for you, and we are here to assist you in finding it. Unlike birthday and Christmas presents, Valentine's Day is an opportunity to ramp up romanticism and think more intimately about your loved one.
1. Duffle bag
The need for luggage, duffel bags, and travel gear has progressively climbed as weekend and business trips have resurfaced on many people's calendars. If your favourite guy is regularly flying across the nation for a meeting or preparing for a trip with his family, he'll need a bag big enough to contain all of his belongings. This duffel is big enough to store all of his clothing, shoes, toiletries, and other essentials without feeling stuffed. It's also the right size for a carry-on, saving him money on additional luggage costs.
2. Apple AirPods
Consider a pair of Apple's new AirPods as Valentine's Day present for him. They make a great present since they are practical, attractive, quick and simple to use, and can give up to five hours of continuous listening on a single charge. The new force sensor makes it simpler to receive calls or manage whatever he's listening to, and the curved shape helps them stay in his ears better. Despite the fact that they are a little pricey for some people, they are worth the sensation of freedom that comes with listening to something while being away from your phone or laptop.
3. The Mirror
This is the finest home gym for your man, with over 10,000 courses and routines available on demand. It will allow him to maintain his fitness without having to leave the house. It's also not an eyesore. In fact, the sessions are all held in front of a unique mirror, so if you simply walked by it, you'd have no idea what it was.
4. Pocket Knife
Men who spend a lot of time outside are likely to have the most obscure, yet nonetheless useful, tools. Maybe they always have a flashlight on hand in case they get lost in the dark, or a lighter on hand in case they need to start a fire. As a result, this pocket knife will be really useful to him. It includes an alloy steel straight back blade that is around 2.5mm thick and a security wire lock, making it not only very handy but also extremely safe to carry about all day.
5. Audible Subscription
Is your guy a bibliophile? Then this audio present is ideal for helping him lose himself in a narrative! It contains three audiobooks each month, allowing you to take a book with you wherever you go, and there are several membership options: 1 month, 3 months, 6 months or a year.
6. Digital photo frame
Everyone has an unlimited number of images on their phone that they always intend to get framed but never do. As a result, a digital photo frame is an excellent present for your boyfriend. They may attach their phone to it, and it will sync a large number of images to it, rotating and displaying them.
7. Personalised robe
This kimono-style fleece robe is so comfortable that your particular man will never want to take it off. It may be personalised with his name, nickname, or initials in addition to being the ideal loungewear outfit. You may also select whether the embroidered typeface should be written in block or script letters. You may also get one for yourself to match with him.
8. Weighted Blanket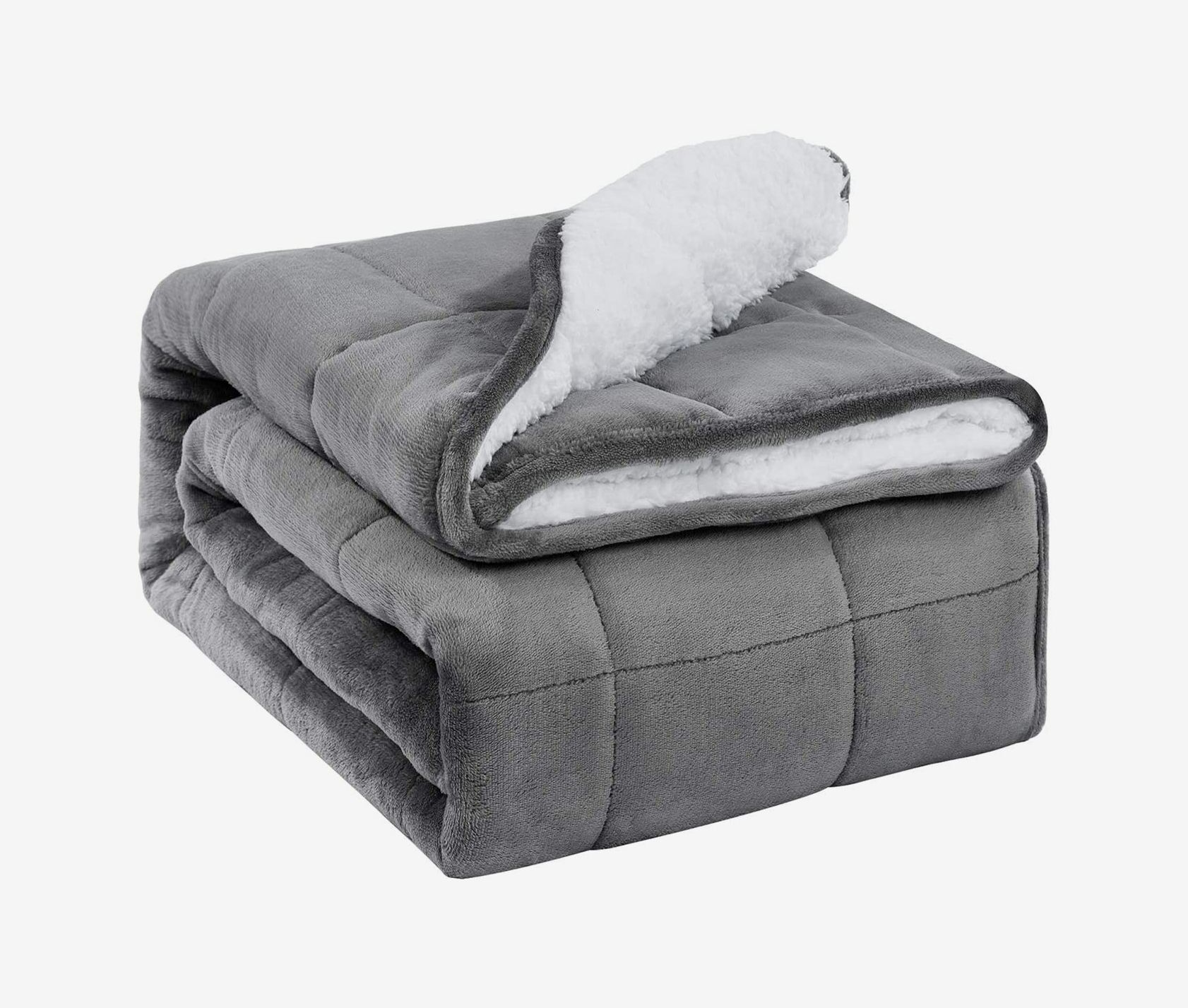 Consider giving a weighted blanket to someone you know who is frequently stressed at work. They probably haven't considered getting one before, but once they do, they'll be hooked. It's fashionable, comfortable, and available in a number of colours. Deep pressure stimulation, which is used in weighted blankets, is considered to stimulate the creation of a mood-boosting hormone, diminish the stress hormone, and raise levels of melatonin, the sleep hormone. This might help you get a better night's sleep.
9. Coffee Subscription
Thanks to this coffee subscription service, the coffee fan in your life will be able to experience a variety of coffee beans from across the world, which will be sent straight to his door. Common Man Coffee Roasters takes things seriously, with a serious style and feel. It appears to want you to believe that this is high-quality coffee for the discriminating coffee consumer.
It is available in two sizes: 250gm for S$16 and 1kg for S$52. Those who are familiar with the product will recognise it as an excellent value, especially given the greater size. Choose from any of their four house blends for regular delivery in their subscription programmes. If you're feeling brave, consider the single-origin subscription, which includes the roaster's choice and let you cycle amongst the whole variety of single origins offered.